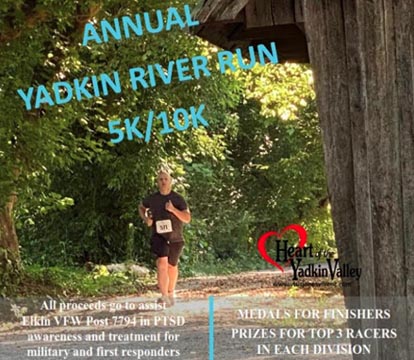 2023 Yadkin River Run
Saturday, June 3, 2023 at 8am
Jonesville Greenway Trailhead
116 River Road Jonesville, NC
REGISTER ONLINE HERE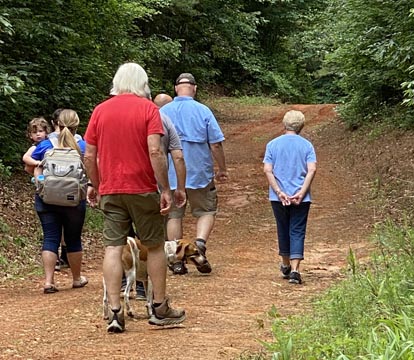 NC TRAIL DAYS –
JONESVILLE HISTORY TREK
Saturday, June 3, 2023 at 3pm
Double Bluff Recreation Area
2323 NC Highway 67, Jonesville

Join Captain Scotty Vestal for an arresting account of local history and lore as you are guided through the new Double Bluff Recreation Area. Want to take the tour, but afraid you cannot walk the trail? First come first serve golf cart rides available.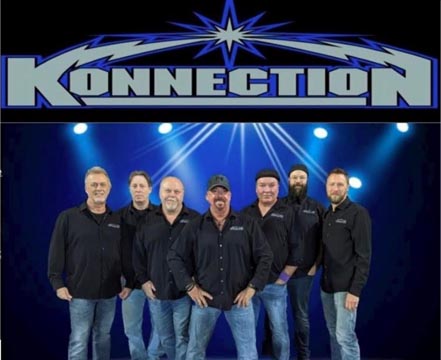 NC Trail Days –
The Konnection Band Concert
Saturday, June 3, 2023 at 6pm
Yadkin River at the Jonesville Greenway Trailhead
116 Plaza Street, Jonesville, NC
FREE Family Fun! Bring your chair and/or blanket ready to sing along and dance.